My goal in life is to inspire people. Follow me while I do what I do and tell it like it is. Oh yeah, and I have a beautiful family.
Friday, October 14, 2011
Fall came way too fast for me this year. I heart fall because that is when Sawyer was born. We had a great weekend in Roche Harbor for Zach and Ellie's wedding. I almost divorced my husband because he backed my truck into a boat trailer and there's a huge dent in my tail gate. Sawyer is going to be two. Christmas is right around the corner. We also watch Shrek like ten times a day. Our house is always messy. Sawyer is a dancing queen. More winter projects on our to do list. I'm still breastfeeding. The list continues. But in the mean time, enjoy my Fall decorations.
Here is my burlap wreath I made last night in the love seat, bad idea. Burlap sheds and it also itches. I've had two showers since then and I'm still itchy. Good thing I just threw a blanket on top of my shaggy mess or I would never have had time to write this blog post. I just cut strips of burlap, tied it in knots around the wreath and then hot glue gunned some loops, this is just my natural talent, I can't really explain my sweet skills. I am sure there is a tutorial somewhere in blog land. Then I topped it off with a fake flower.
Here is our porch last year, boring white door, no wreath.....
I decorated two floating shelves in our living room. We are pretty much ready for Halloween. Just a visit to the pumpkin patch like last year. I can't wait to see Sawyer with her strawberry costume.
Happy Halloween, early!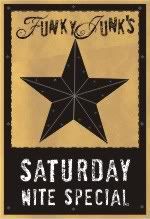 Friday, October 7, 2011
We had a rough last couple weeks. With the stomach flu rearing it's ugly head. Work for me lately has been insane to say the least. Crazy psycho busy with no end in sight, I leave sweating and thinking I wonder what I forget to chart today? And thoughts run through my head like, at least no one died on my wacth. I had a cry fest last night and I actually feel a little better. Sawyer is also getting her big girl molars and has been quite the crab lately. I love Fall but we haven't had a very good start. But we are going away for the weekend to a very beautiful place for a very lovely wedding!
I try to remind myself to just breath.